Office design & build
Upgrade or refurbish your workplace with a fit-out that makes your office a destination where people want to be.
Our Services
We start with your needs and develop a thorough understanding of your business requirements to create a workplace strategy and office design that meets your requirements.
Whether you want state-of-the-art or just functional, our interior design team aligns with your company vision to create the best user experience, considering everything from aesthetics and acoustics, to furniture and function.
Manage contractors, suppliers and spending to keep your project on track and on budget. We'll ensure that every element of the design and construction runs to plan.
We create workspaces you'll be proud to show off to both staff and clients – from construction, to detailed interior finishes, move management and final handover.
Office Renovation Guide
Navigate your office renovation with this 5-step guide, packed with tips and tricks to get you started.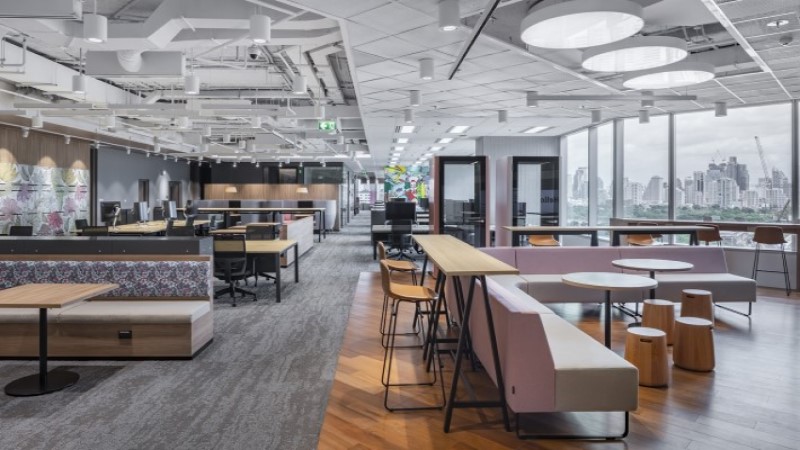 Asia Pacific Fit-Out Cost Guide 2021/2022
Understand what you would expect to pay for a typical office fit-out across the region.
Frequently asked questions
Talk to our team of experts
Let us help you breathe life into an old office, or create a new space to help your people thrive.
Yioti Smith
Head of Design and Build, Hong Kong
Kim Lam
Director, Solutions Development
Looking for a single solution across your real estate needs?
Talk to us to lease your next space and design an inspirational workplace that integrates the latest in sustainability and tech.
PRIVACY NOTICE
Jones Lang LaSalle (JLL), together with its subsidiaries and affiliates, is a leading global provider of real estate and investment management services. We take our responsibility to protect the personal information provided to us seriously.
Generally the personal information we collect from you are for the purposes of dealing with your enquiry.
We endeavor to keep your personal information secure with appropriate level of security and keep for as long as we need it for legitimate business or legal reasons. We will then delete it safely and securely. For more information about how JLL processes your personal data, please view our privacy statement.