Mandarin Oriental Hotel Group
A state-of-the-art office headquarters for a five-star hotelier that reflects their brand culture
Spotlight
Workplace Strategy, Design & Build, Change Management
Location
Quarry Bay, Hong Kong
Layout
Agile workspace for 140 people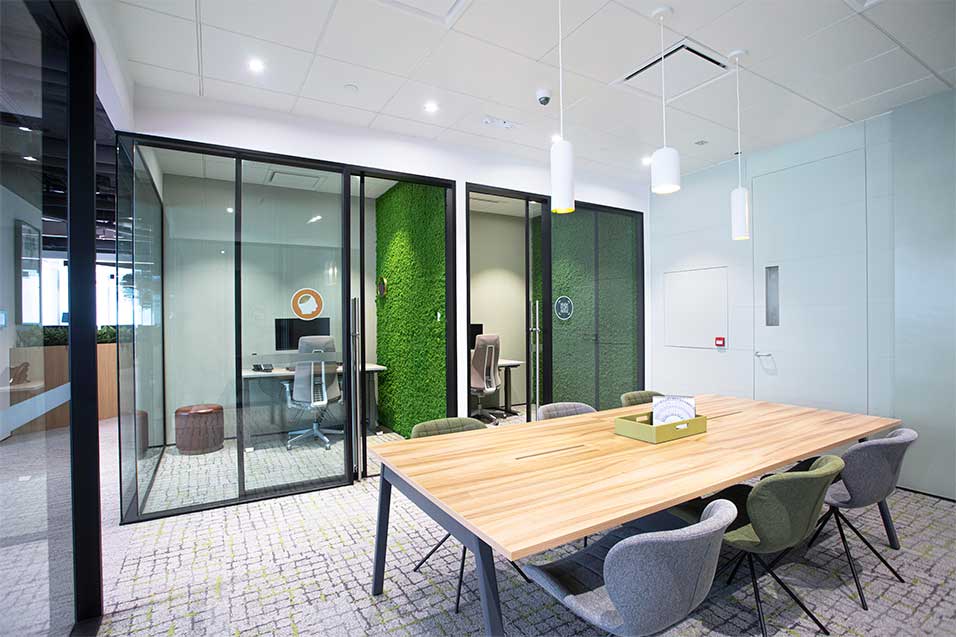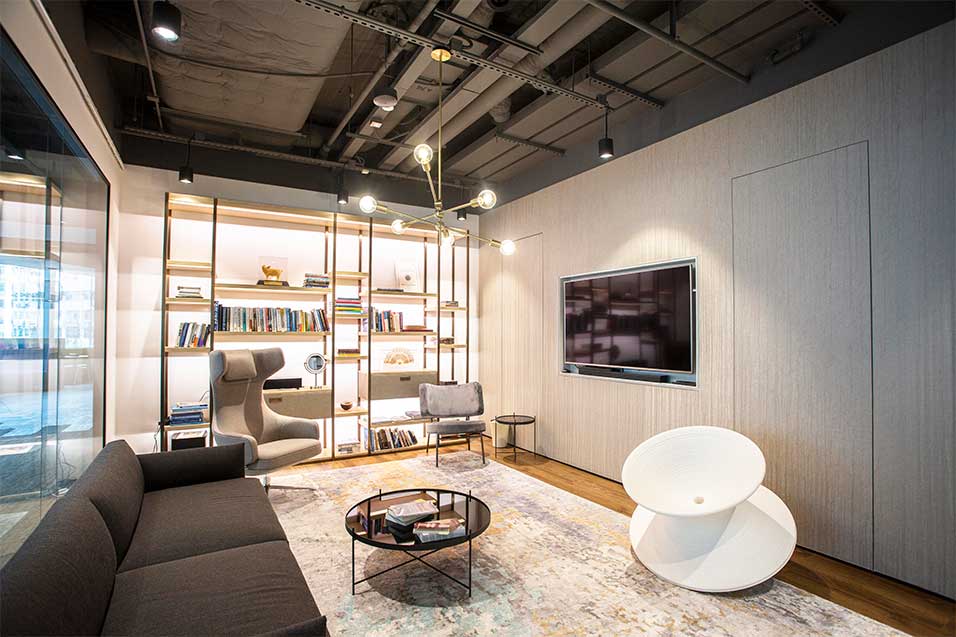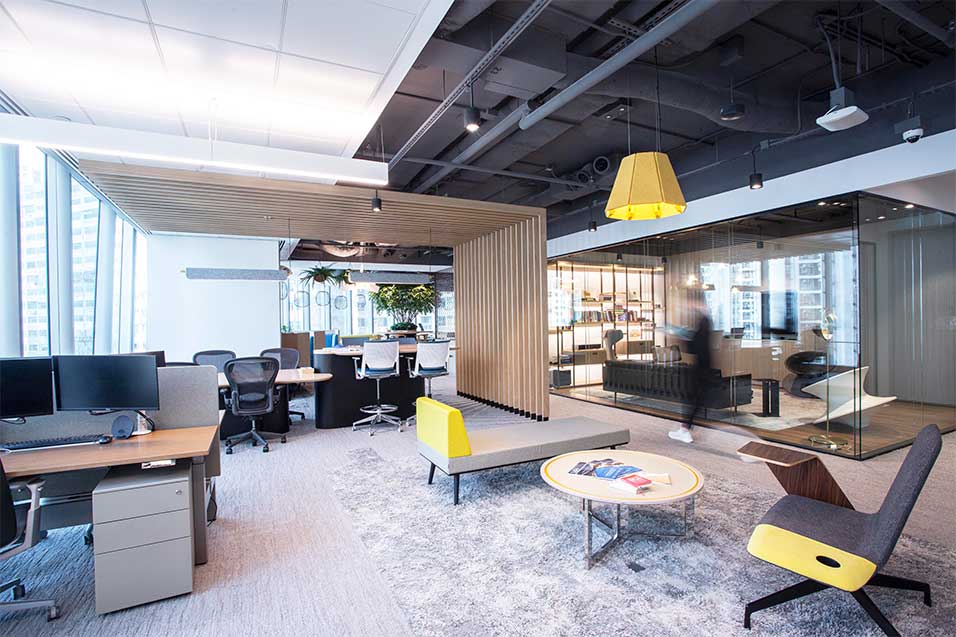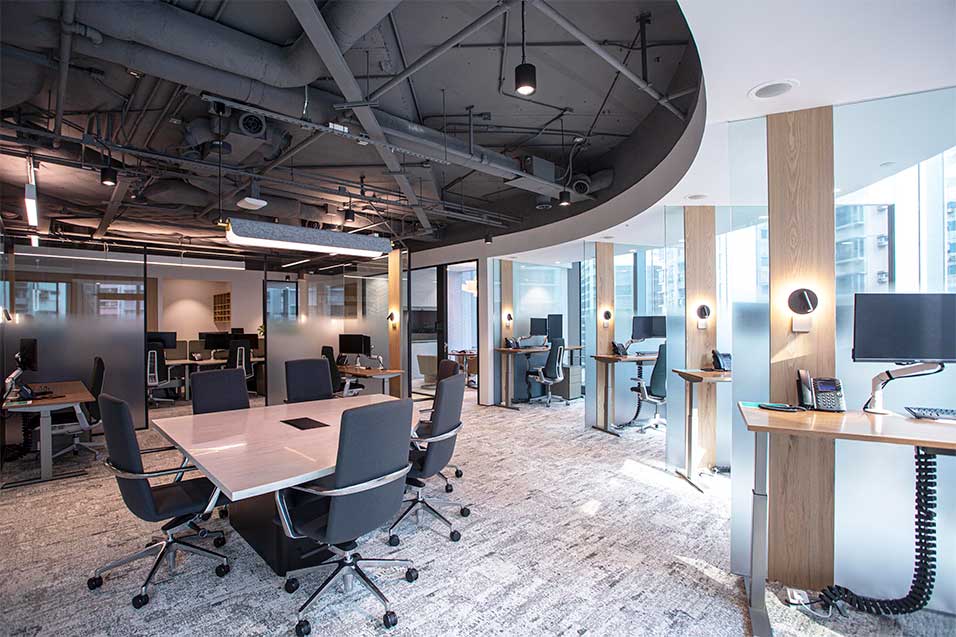 Challenge
The Hong Kong-based Mandarin Oriental Hotel Group's office headquarters was based in the historic Excelsior Hotel on the iconic waterfront of the Causeway Bay district. The site was pegged for redevelopment so there was a pressing need for the hospitality group to relocate their main office.
Built on a foundation of strong corporate culture and commitment to staff retention, the Mandarin Oriental Hotel Group expressed concerns about the potential impact that a new space and location might have on their staff. The group also required a high-end and sophisticated design and construction of their new office within an extremely tight time frame, whilst meeting the same high standard as their other locations.
Approach
To address these concerns, JLL was engaged to craft a new workplace strategy, design and build the new space, and manage the change process from the old to the new offices.
The space was carefully designed to connect users with the surrounding environment, views and location. Staff and visitors will find themselves immersed in the natural elements at the group's headquarters.
An Asian influence and Feng Shui principles were incorporated across the design. The colours, materials and patterns create four distinct concept zones to capture time spent in Hong Kong's country parks, along the coast, on the water or overlooking the city skyline at sunset. Green and earthy tones alongside real trees, wooden facades and moss-lined walls comprise the natural zone. Turn a corner and step into a palette of pinks, purples, oranges and curved facades inspired by dusk in the Cityscape zone.
The visual serenity is complemented by sound masking and acoustics to replicate the experience at a Mandarin Oriental hotel or spa. This feature adds ambient background sound to the office surroundings, thereby improving acoustics and reducing noise distractions across the floor.
The upcycling of carefully curated articles of furniture and art pieces from the previous location as well as the use of sustainable materials incorporates a 'green' and sustainability element to the design.
Traditional work cubicles and siloed offices made way for an open floor plan, a work café and a variety of enclosed meeting spaces and desk options. Closets and shoe racks – found at the group's hospitality locations – are office fixtures unique to this workplace. Technology is seamlessly weaved into a digital, smartphone-compatible room booking system paired with touch-screen signage, enabling staff to view real-time room schedules and to make reservations at ease.
Result
Construction of the 19,000 sq. ft. project was completed within nine weeks. The finished design and quality of the office is a testament to the partnership between our client and JLL, and our shared commitment to delivering a five-star office headquarters for a luxury five-star hotelier.