Transforming Workplaces into Amazing Spaces
Step inside our new Asia Pacific HQ and see the Future of Work in action at JLL.
Size
46,000 sq ft
Grade A office space
People
Home to 600
JLL colleagues
Spotlight
1,100 plants create a natural environment to work 
Technology
164 sensors monitor space utilization, movement and air quality
Our new office is a real source of pride for me. It's testament to our ethos of providing the best and most flexible work experience for our employees, enabling them to be at their happiest and most productive.
Anthony Couse,
CEO – Asia Pacific,
JLL
We're walking the talk on the Future of Work.
An office is more than just a space for people to work. The workplace is playing an increasingly important role in the talent attraction and retention strategies of the most forward-thinking companies around the world. 
We advise our clients on how to apply our Future of Work principles to meet their business goals every day. Now, we're walking the talk and demonstrating this in our own amazing space. 
Human experience is at the heart of our office's design.
Our spaces are designed to cater to the different working styles and needs of our people. Whether it's focused thinking, creative workshops or intimate discussions, you can find the ideal setting for the task in hand. Our receptionists and community managers are trained to provide service and assistance that rivals the best of the best in the hospitality sector. 
Consolidating offices for future growth.
With offices located across various parts of Singapore, we weren't making the most of our scale or our people's expertise. Each office varied in design and fit-out quality and office utilisation was at an inefficient 52% across all four sites. By consolidating our offices into a state-of-the-art headquarters, we created a hub that fosters innovation and a culture of collaboration. We've also kept a presence in the CBD to remain close to our clients.
New location with Grade A office facilities.
Our leasing team visited numerous buildings throughout Singapore and broadened our search outside of the CBD – it was clear that Paya Lebar Quarter was the best choice for us. The area is part of the Urban Redevelopment Authority's masterplan to become a new vibrant city hub. The building, developed by our client, Lendlease, provides a Grade A office where we can bring our vision to life.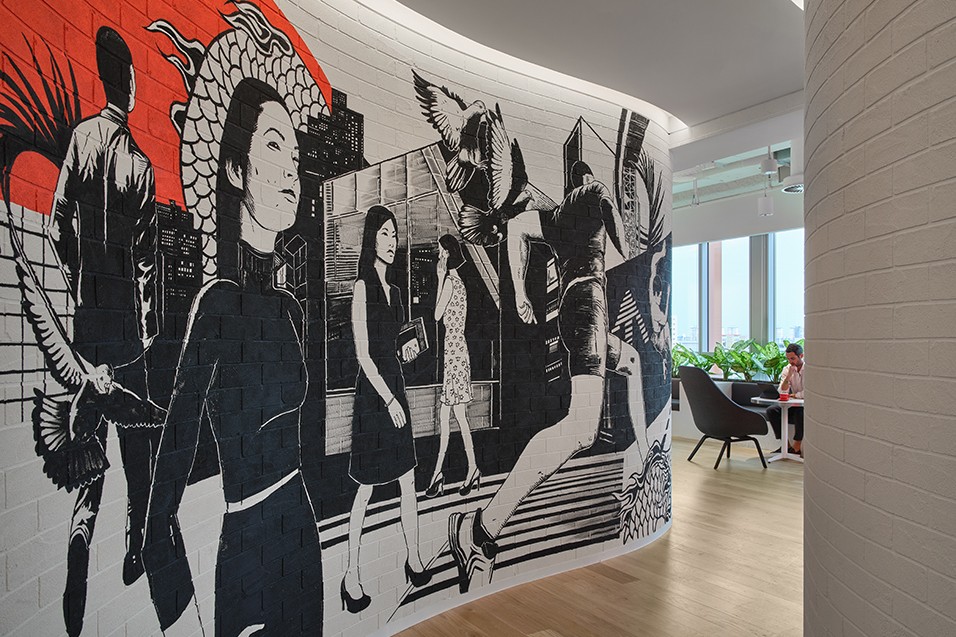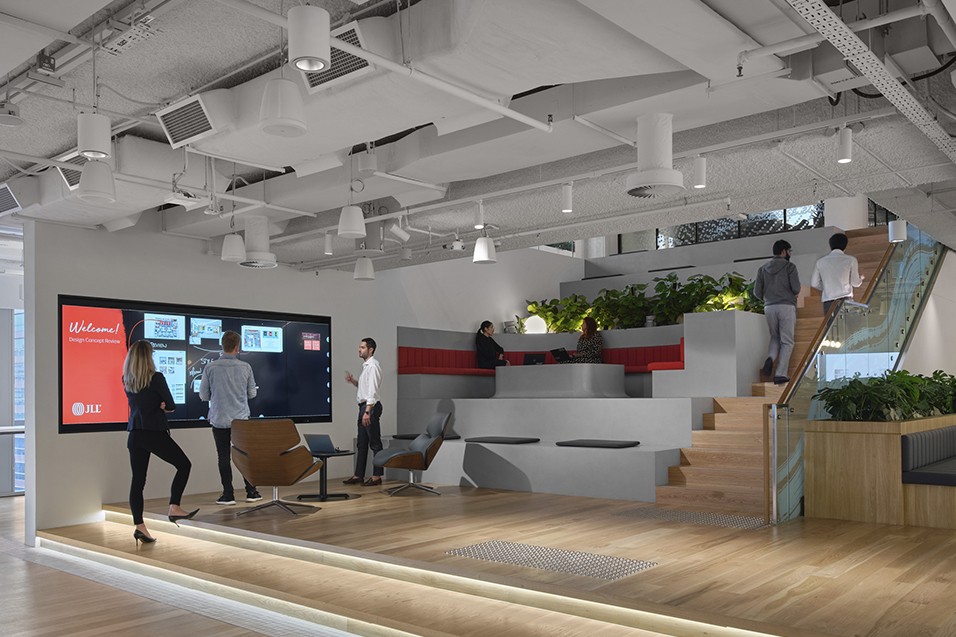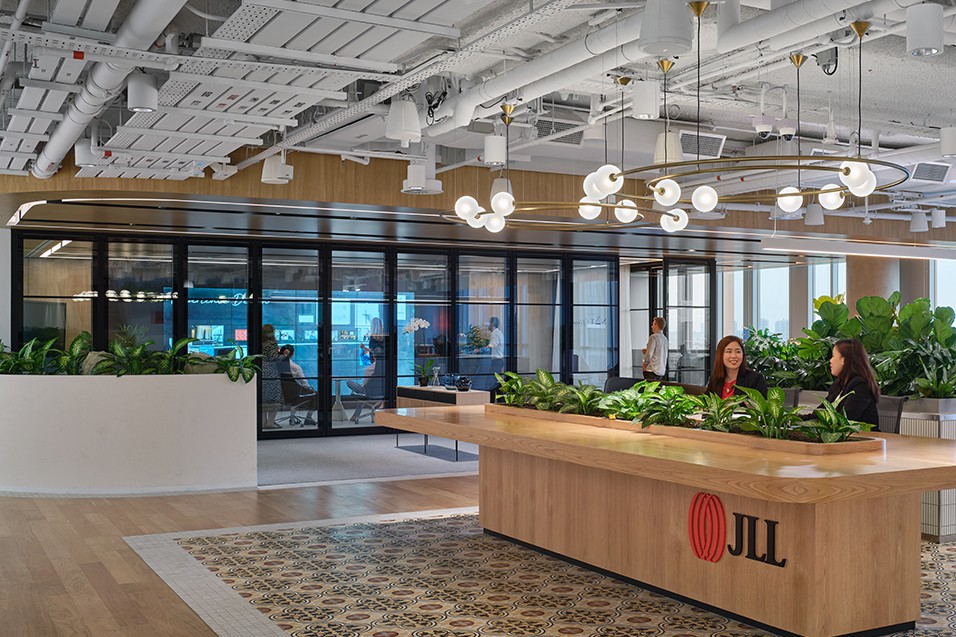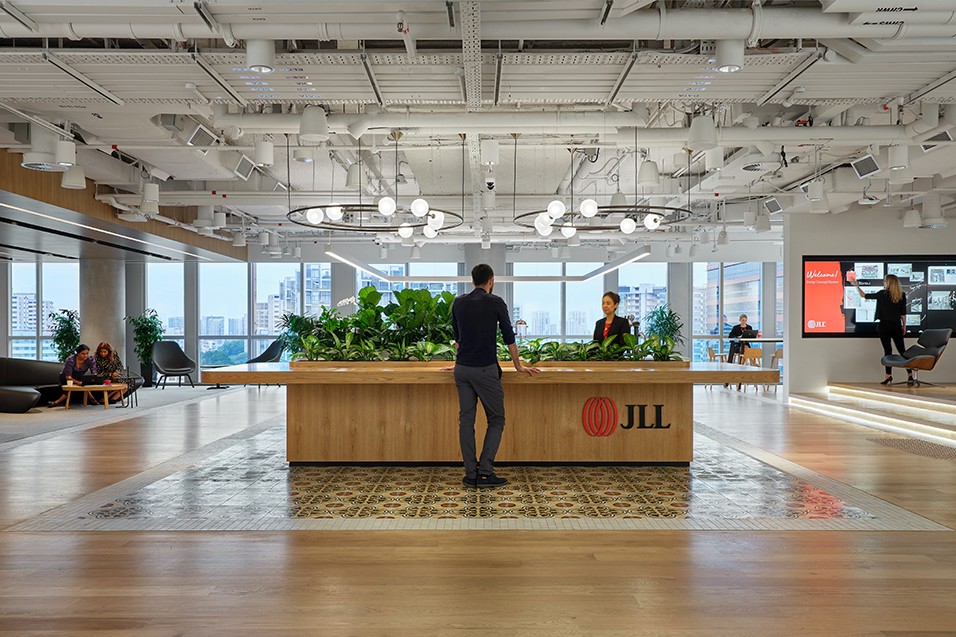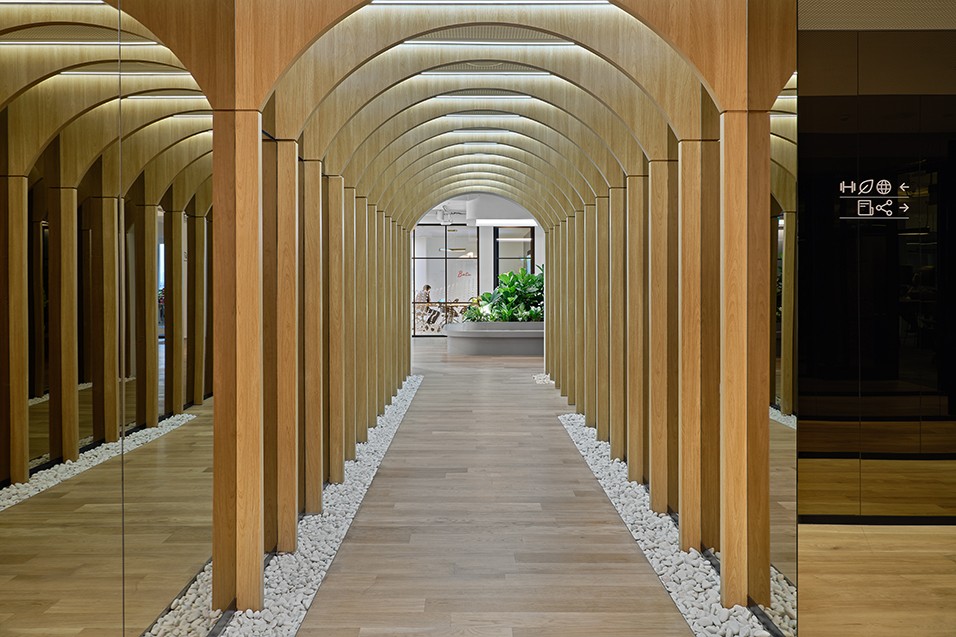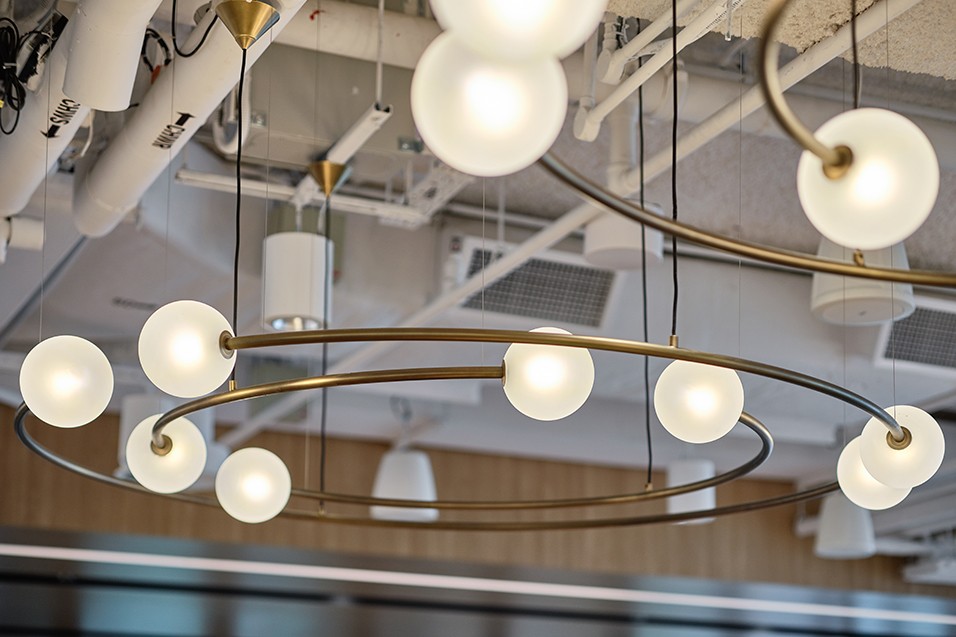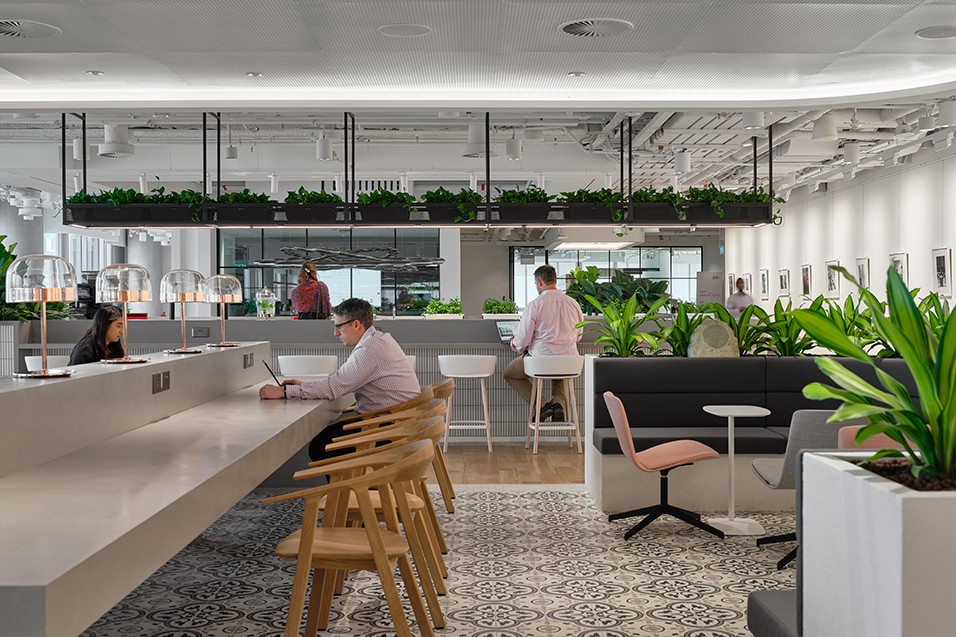 A healthy, sustainable space for our people.
Built to LEED and WELL Platinum standards, the space is designed to be sustainable and promotes the health and wellbeing of our people. The beautiful and welcoming interiors features biophilic design, a wellness studio and coffee bar, all of which helps support our colleagues' desire for work-life integration. In recognition of our environmental and sustainability efforts the office has been awarded the BCA Green Mark Platinum Award.
Advanced technology that helps us achieve our business goals.
Our technology roadmap for the office is designed to drive the business forward. Technology is seamlessly integrated, collecting rich data such as air quality and movement. All of this helps us make informed decisions around space utilisation and ways to improve collaboration.