Hong Kong's affluent "silver seniors" create gap in the market for high-end elderly homes
You probably know that Hong Kong's population is aging. But are you aware of the true scale of the phenomenon?
According to the Census and Statistics Department, Hong Kong's elderly population will double from 1.16 Million to 2.37 Million between 2016 and 2036, when one in three people in Hong Kong will be aged 65 or over.
What's more, many of them are already wealthy. A 2018 Citibank survey revealed that over 511,000 people in Hong Kong have net assets of more than HK$10 million. Their average age was 58, a figure that will likely increase each year.
Combine these two factors, and you can expect a market shortage in high-quality elderly homes. As at 31 December 2019, there were an estimated 42,526 private elderly home places in Hong Kong, according to Social and Welfare Department data. Yet, the market shows that less than 500 of these are high-end.
Traditionally, elderly homes occupy the bottom storeys of mixed-use buildings, and are basic in their layout, design and furnishings, with limited additional services.
However, a senior-citizen housing scheme with two purpose-built projects, Jolly Place in Tseung Kwan O and Cheerful Court in Ngau Tau Kok, launched in 2003 and 2004 respectively by the Hong Kong Housing Society inspired what later on high-end elderly homes can be.
These two developments introduced new features, for instance, double swing doors, non-slip tiles, heater lamps and so on. Residents enjoy access to clubhouses, multi-purpose halls and rehabilitation centres, as well as nurses, social workers, physiotherapists and occupational therapists. This fresh approach gave senior citizens one-stop access to services that substantially improved their quality of life.
In recent years, private market participants have stepped in to offer high-end elderly homes, advancing further innovations such as wireless watches for indoor surveillance, facial recognition warning systems and mobile apps, alongside on-site professional teams.
High-end elderly homes offer improved space and privacy, with an average gross floor area ("GFA") of about 300 - 500 sq ft (including the shared area). The elderly enjoy attractive facilities such as cinemas, libraries, barbershops and reading corners, allowing them to remain socially active.
Fees for traditional elderly homes range from HK$8,000 to HK$14,000 per place per month, excluding extra services. By contrast, high-end service providers can charge as much as HK$22,000 to HK$50,000, a premium of 180% to 250%.
Developing a new elderly home requires sizeable floor space: at least 5,000-6,000 sq ft GFA, with larger developments extending up to 30,000 sq ft. Faced with high rental costs, specialist operators are now cooperating with property investors to either acquire buildings en bloc and convert them into comprehensive elderly home centres, or to purchase land for development. While this may involve the headache of planning applications and lease modifications, it can also allow for more flexible building design to cater for different operational requirements. Most importantly, costs can be easily controlled.
The acquisition cost for a property suitable for an elderly home is about HK$8,500 – HK$12,000 per sq ft GFA, whereas the potential rental rate spans from around HK$25 – HK$38 per sq ft depending on location, building age and quality. This means that the yield can be as high as 3.5% - 3.8%.
Retail property rental and capital values in Hong Kong have dropped by about 17% and 19% respectively since July last year, according to JLL's index, owing to Sino-US trade tensions, local social unrest and the Coronavirus outbreak.
However, the impact has been barely felt in the elderly home sector, given the relative stability of its core business model. For example, market intelligence indicates that a unit in Po Tin Shopping Centre, originally leased to a restaurant, is now leased to an elderly home at a new rental rate of approximately HK$30 per sq ft GFA, representing a 42% increase.
Clearly, there are attractive opportunities in high-end elderly homes. However, barriers remain for market entrants. Success requires more than the "hardware" of novel designs and facilities. The most critical element is the "software" of skilled and experienced professionals, which is why the sector's pioneers have strong teams running daily operations, management and cost control.
Industry growth is also held back by the limited new supply of large floor space. As such, I would recommend that the Government include development clauses for providing floor space for private elderly homes in the Conditions of Sale of upcoming land sales.
With more wealthy "silver seniors" in Hong Kong, we expect more high-end elderly homes to come to market, and the quality of services to be enhanced.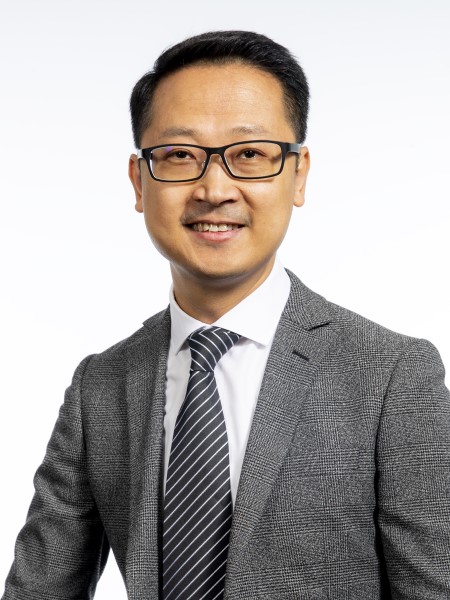 Eddie Kwok
Senior Director, Valuation Advisory Services, Hong Kong