Retailing in the metaverse – is it exclusively virtual?
Metaverse as the current buzz
"Metaverse" has been one of the most popular terms amongst tech giants in recent years. So, what exactly is metaverse? Essentially, it is a network of 3D virtual worlds focused on social connection. By adopting technologies like augmented, virtual, and extended reality, metaverse creates 3D virtual spaces that allow users to interact with people around the world in different types of contents and environments. Users access the contents in metaverse as virtual persons, called avatars which hope to enhance their experience and is, arguably, living a 'second life' outside reality.
A mall in the metaverse
With metaverse, which has enabled Metamall, online retail shopping experiences for consumers are set to enhance to a whole new level. The idea of Metamall is a collaboration between metaverse and retail, allowing users to buy, own, build, or lease virtual real estate in the metaverse to operate their retail business, where consumers can shop online for digital and even physical products by setting foot in Metamall in the form of avatars of their choice.
One of the biggest differences between the traditional online store format and Metamall is that shoppers can learn, work with, interact with, buy and play with other people (friends, family, sellers and even strangers) in Metamall. Shoppers can even try on the products in their avatars. One will not only see things but also feel them. They can spend hours meeting with friends at a cafe in real-time without getting out of the home. 
Retail first movers
Luxury fashion brands are amongst some of the first movers to enter the metaverse. For example, Christian Dior has teamed up with Meta Media, unveiling a metaverse runway show in China in April this year. 
Meanwhile, selling Non-fungible tokens (NFTs), that promote exclusivity, is the typical route fashion labels take to enter the metaverse. For example, Dolce & Gabbana sold a collection of NFTs for about USD 6 million.
In addition to retail, restaurants are also venturing into the metaverse. For example, McDonald's has filed trademark applications over "virtual food and beverage products," including NFTs "operating a virtual restaurant online featuring physical home delivery." 
Meanwhile, Hong Kong pet supplies retail brand – Q-PETS also announced that it will enter the metaverse with releasing NFTs for purchase as the first step. The company is also creating a place in The Sandbox for pet owners and their pets to mingle in the metaverse without space-time constrains.
Shopping centre owners in Hong Kong are also experimenting with the metaverse. For example, Plaza Hollywood has created a game that brings visitors to the metaverse where Plaza Hollywood is transformed into a 3D village featuring different game zones. The game also offer players various shopping incentives to lure customers to spend in the physical mall. 
Will metaverse replace physical retail? 
Will the metaverse replace physical retail, like the decade-old question of how e-commerce replaces physical retail which has till now proven not true?
In Hong Kong, in face of the disruption brought by technology, COVID-19 and consolidation of Mainland tourist spending, rentals of retail premises are resetting to a level on par of the 2003 level when the city was under the impact of SARS before the Individual Visitor Scheme was launched.
When rentals become affordable for more diverse trades, we believe demand for physical retail space is here to stay for a fundamental reason that experiential retail is a physical matter, and shopping centre is transforming into a microcity involving all facets of human life and experience instead of just for retail, dining, and entertainment.
What the metaverse is for retail, for now
So far, brands and shopping centers are using the early metaverse to develop awareness, engaging experience, loyalty, and occasionally sell.
While the full vision of the metaverse may be still years away, and the reach might limit to the younger generations in the short to medium term, it is important to be forward-thinking and try to anticipate and shape the future.
More importantly, investors should point metaverse community members to their physical spaces within the context of an omnichannel marketing approach in which metaverse can link the various online-offline distribution, promotion and communication channels to shoot for a seamless and frictionless experience in the whole shopping journey. It will enable investors to maximise results by embracing the authenticity, fun, convenience, and trust in all channels within the physical-virtual continuum.
The article is originally published on South China Morning Post on 20 July, 2022.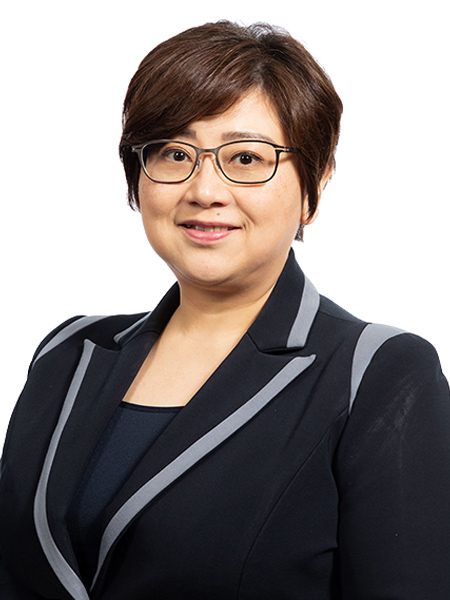 Cathie Chung
Senior Director, Research, Hong Kong