How real estate technologies guard our cities against invisible threats
The Covid-19 pandemic has revealed much about the cities and communities we live in. It has also shown us the power of technology and how it can be applied in the built environment. 
Since the coronavirus outbreak, there has been much analysis of how it has finally forced the digital transformation of companies and industries globally. In the real estate industry, we're hearing a lot about how the situation is a tipping point for property technology or proptech.
Industry watchers point to how a slew of new tech innovations in real estate could further be spurred by this crisis: think voice-activated lifts to prevent the spread of germs; drones used to sanitise buildings, Extended Reality (whether it's augmented reality or virtual reality) platforms to walk buildings and facilities managers through necessary checks remotely instead of doing them in person.
The fact is these solutions already exist. There is a now a newfound appreciation for what proptech can do. With the outbreak of the virus, the convenience of urban living has shifted to being a danger in one stroke because population density leads to easier transmission.  The urgency of addressing these risks has surfaced new and useful ways to apply existing technologies within built environments.
Businesses, tenants and landlords are relooking current real estate technologies and tools the same way video conferencing has become essential overnight despite being in offices in the early 2000s and in our phones for nearly a decade.
One such example is a large insurance company in Hong Kong recently introducing an app which uses GPS and geo-fencing technologies to alert registered users to coronavirus cases in buildings within 200 metres of their location.  
Many of us living in cities often take it for granted that our built environments are clean, secure and incredibly sophisticated machines. But maintaining those machines are large groups of people who work hard night and day behind the scenes to keep them that way.
In the Asia Pacific region, over 30,000 of my colleagues at JLL work tirelessly to make sure our cities' buildings and spaces are clean and safe for millions of users every day. 
To reduce their workload and improve the collective safety of city dwellers, we can look to a number of technologies already in use. Just take this start-up, Turing Video, which participated in China's Urban Lab accelerator organised by JLL, Ping An Urban Tech and the Swire Properties. It created a product called AiVR that combines AI-powered video monitoring and recognition abilities. Its capabilities can easily be plugged into existing video camera systems to detect anomalies and body temperatures in malls and office buildings. This will be useful and scalable even after the virus is contained, as people are unlikely to want a thermometer stuck in their faces every time they enter a building. This is not simply about a better experience, it helps guard the safety of the community longer term.
The fluid, fast-changing nature of Covid-19 has also accelerated the importance of real-time data for decision making and transparency. Previously, corporate real estate leaders and facilities managers might think it's enough to think about how the space is used every six months. Not anymore. End users are going to demand more assurance in real time to answer security, safety and wellness questions, such as, "What is the water and air quality like?"; "Where in the office have most people been spending time?"; "Who are the visitors entering the premises?"
Certifications for wellness and safety are usually performed on a routine inspection basis, which only gives a snapshot of performance at that very moment.  In the wake of the pandemic in China, an architecture and software firm called Giga is currently making waves for its ability to provide real time data to measure the health of buildings and whether they are meeting buildings' wellness standards through sensors and cloud computing.
Covid-19 has demonstrated that we can no longer afford to be behind the curve when it comes to adopting technology. Companies that have adapted best to the new normal are the ones that had already made technology intrinsic to how they function – whether through remote working, the ways they monitor and operate their buildings, or how automation is integrated to alleviate the burden on manpower.
However, while we don't expect all landlords to retrofit their buildings with the latest technologies, we believe many will undertake strategic upgrades that meet both budget and end-user needs.
After all, these technologies are already here. It is simply a matter of knowing how they can be harnessed to tackle the current situation we face. The coronavirus has shown there is a very human need for technology. The fear of adopting technology – proptech in this case – has been superseded by the demands of our present reality.
This article was originally published on the South China Morning Post on 27th May, 2020.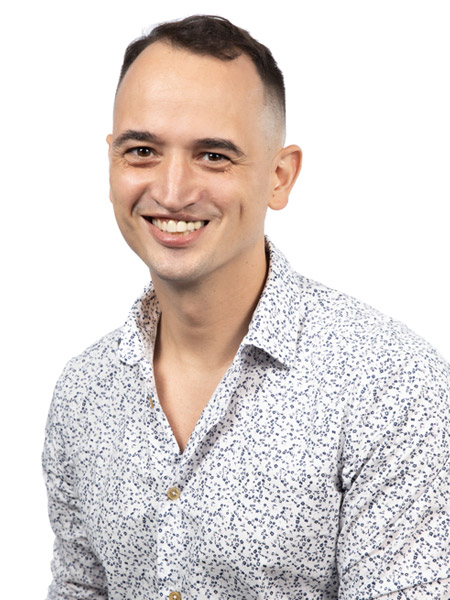 Jordan Kostelac
Director, Proptech, Asia Pacific,JLL