Better use of HK's existing buildings will improve liveability and affordability
Hong Kong scores well on international rankings for ease of doing business (typically top 3) and transparency (typically top 10), however we score less well on liveability, sustainability, and smart city indices (typically outside the top 20). We also face challenges of housing supply and affordability.
COVID has accelerated many trends in real estate and disrupted long established supply and demand dynamics. We have seen shifts in the needs and expectations of end users of real estate.

Post COVID demand drivers
Covid has changed what tenants, occupiers and end users expect from buildings. 
Health & wellness, amenities, human experience, flexibility, and sustainability have become much more important selection criteria than ever before, for the customers of real estate. Building Owners and Landlords are responding to these changing dynamics and the pendulum has swung towards tenants and end users. 
New buildings are being designed to a whole new level of features and performance standards. We are also seeing an increase in building upgrades and adaptive re-use.

The post COVID shift has also increased demand for community spaces, co-living spaces, better quality senior care homes, more accessible healthcare facilities, cold storage, data centres and of course more affordable housing. 

Much of this increased demand could be met through the appropriate repurposing and upgrading of existing buildings.

Aged Building
Over 70% of Hong Kong's buildings are more than 20 years old.
The vast majority of these buildings have not been recently upgraded to meet post the COVID requirements described above. Whilst end users' expectations of buildings can, and is, influencing owners and operators, if left to market forces, change will not happen fast enough to significantly improve the quality, liveability and sustainability of our aging building stock.
Hybrid working 
During COVID, we have been required to work from home from time to time. Whilst Hong Kong homes are not ideal to support a large scale and long-term work from home approach, we are seeing the growth of hybrid work practices which are likely to result in the increase of working from home or 3rd party space as part of a more flexible approach to work. We have already started to see more collaboration, social and wellness spaces introduced into the workplace, the conversion of traditional office space to flex space, hotel rooms to co-working spaces, the retrofitting of vacant or under-utilised retail space for co-working and the installation of quiet booths at convenient locations in shopping malls. This trend is likely to continue as our workforce see the benefits of a more flexible way of working.
Net Zero Carbon
The Government has made a commitment to achieve Net Zero Carbon by 2050. Many businesses have also made similar pledges. In Hong Kong, real estate is responsible for over 60% of carbon emissions. There is an urgent need to decarbonise our buildings. Given that over 90% of existing buildings will still be in use by 2050, retrofitting existing buildings to achieve a significantly reduced carbon footprint is a critical part of the solution which can't be solved by new buildings alone. 

From a commercial perspective, going forward, appropriately upgraded buildings will achieve a green premium, whereas those buildings left untouched will suffer from a brown discount. Buildings which fail to meet recognised decarbonisation requirements will rapidly lose value and run the risk of becoming "stranded".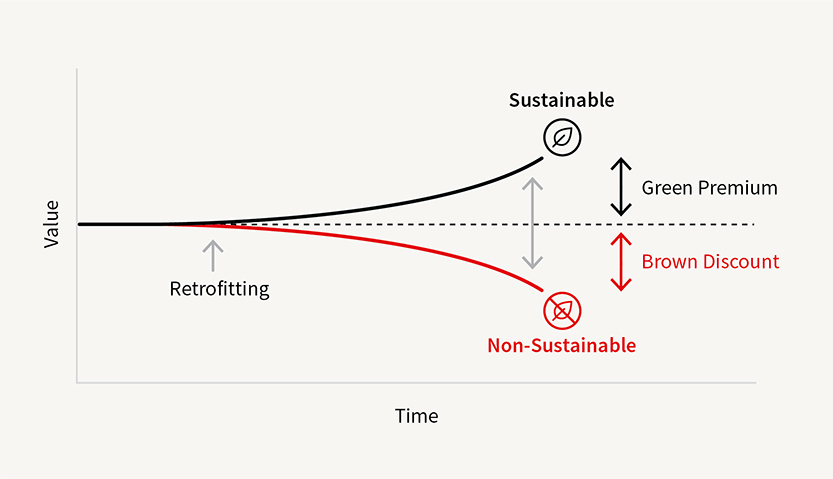 Demolishing and re-building is becoming less common due to the recognition of the issue of embodied carbon.
Technology
During COVID there has been a greater recognition of the benefits of leveraging technology for health (contactless entry, automated temperature checks, automated cleaning, UV disinfection), human experience (apps, remote booking of facilities to avoid queuing) and operational efficiency (better use of data, occupancy sensors, increased automation, and the deployment of robotics).
Sustainable Finance
Over the last 12 months we have seen a rapid increase in sustainable finance providing more affordable capital for retrofitting buildings. Typically, sustainable finance provides lower cost loans linked to a set of sustainability metrics including the reduction of energy and water consumption. Most of the big banks have sustainable finance products.
As we hopefully soon emerge from the grip of COVID, we have an opportunity for Government, industry, academia, and citizens to collaborate towards a step change in the performance and utilisation of our existing buildings.

Real estate industry
As an industry, I believe we need to increase cross industry collaboration and problem solving. With architects, engineers, project managers, cost managers, sustainability experts and technology experts all working together, we are more likely to develop new, integrated solutions to long standing real estate problems.
The rapid development of alternative building materials to reduce the embedded carbon associated with new buildings, together with the increased re-use of materials from existing buildings would be a beneficial area of focus.

I also believe our industry can showcase global best practices and case studies that we can learn from and adapt to meet Hong Kong's specific challenges together with supporting the updating of local building regulations which constrain innovation.

The private sector, and market forces alone, will not result in the outcomes we need with respect to improving existing buildings. A combination of legislation, re-writing outdated building regulations and providing financial and non-financial incentives / concessions is required to accelerate the retrofitting and upgrading of our existing buildings.

Government
The Government has launched several initiatives aimed at incentivising the better use of existing buildings such as the Industrial Revitalisation Scheme, which allows for greater flexibility of terms on how old industrial properties can be converted, and the Feed in Tariff which rewards the installation of renewable energy sources on buildings through the payment of electricity generated and offered back to the grid at the prevailing tariff rates.

More recently, Smart City Blueprint 2.0 and the Climate Action Plan 2050 identify significant real estate related improvements and funding.

In her 2021 Policy Address, our Chief Executive confirmed that the Government would set aside HK$240 billion to fund climate change mitigation and adaption measures. Some of this funding needs to be allocated to reducing carbon 

In the 2022-23 Budget significant investment has been allocated to infrastructure development, increasing land supply together with construction related innovation and technology. These are excellent initiatives for the medium to long term future of Hong Kong.

New buildings alone will not solve quickly enough the problems we are facing with our built environment.

Hong Kong needs a comprehensive vision for the future of its built environment together with an overarching body that has the capability, capacity, and authority to drive progress and direct, prioritise and coordinate the activities of individual Government Departments, the real estate industry and academia towards a common and mutually beneficial goal.
Further reading on the topic of asset enhancement and retrofitting can be found on our Asset Enhancement web page here https://www.jll.com.hk/en/solutions/asset-enhancement
Also views on improving Hong Kong's built environment can be found in Chapter 3 of the attached report "Hong Kong's Connected Future" here https://assets.kpmg/content/dam/kpmg/cn/pdf/en/2022/01/hong-kong-s-connnected-future.pdf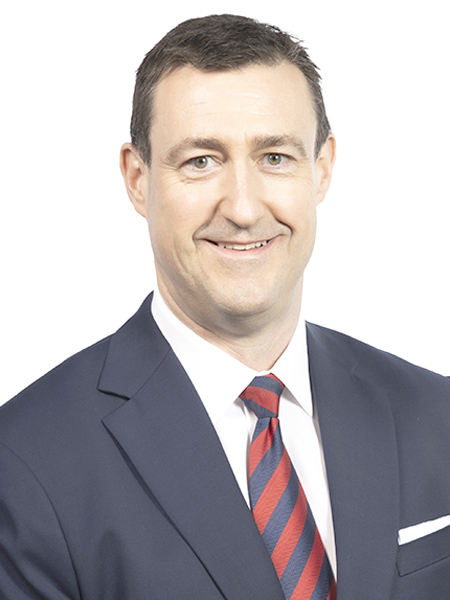 Andrew Macpherson
Head of Asset Development, APAC, JLL