Rare large-scale residential site in Mid-Levels West with over 80% ownerships releases for sale
Three residential projects offer valuable redevelopment potential
HONG KONG, 15 November 2021 – JLL has been appointed as the sole agent for the collective sales of over 80% of ownerships of Greenland Garden at 67-69 Lyttelton Road, 31-37 Lyttelton Road and First Mansion at 102-108 Robinson Road, Mid-Levels West on Hong Kong Island. It is one of the largest residential sites in the district released for sale via collective sales and offers valuable redevelopment potential. The deadline for submitting the offer will be noon, Thursday, 9 December 2021. 
The first property up for sale is Greenland Garden with a site area of approx. 24,474 sq ft. Located in a traditional luxury residential area in Mid-Levels, it comprises two blocks of 12 floors and over 3 floors of car port, providing 96 units in total. The residential portion provides a total saleable area of 70,448 sq ft. The second property is an 9-storey residential building at 31-37 Lyttelton Road. It has a site area of approx. 6,946 sq ft and provides 32 units. The third property is the 9-storey First Mansion with a site area of approx. 6,026 sq ft and 36 units. The three properties are in a prime location within the vicinity of The University of Hong Kong and other renowned primary and secondary schools. In addition, it enjoys high accessibility with Sai Ying Pun MTR Station within six minutes walking distance and the Central area only a seven-minute drive away.

According to Mid-levels West Outline Zoning Plan No. S/H11/15, the site of the properties is zoned as "Residential (Group B)" and could be developed into a medium-density residential project with a development plot ratio of five. With a total site area of approximately 37,446 sq ft, such a large-scale residential property in this area is rarely seen in the market.

Oscar Chan, Head of Capital Markets at JLL, said: "The three properties are adjacent to each other and could be jointly developed into a large luxury residential project. With over 80% of the undivided shares of each of the three sites, it reached the compulsory sale threshold which offers great redevelopment value for developers who are looking for such a high-quality residential site. It is rare that a large-scale residential site of about 37,446 sq ft with a 999-year government lease is released for sale in the market and it will be attractive to many developers."
For any enquiries regarding this property, please contact Oscar Chan at 5348-0312.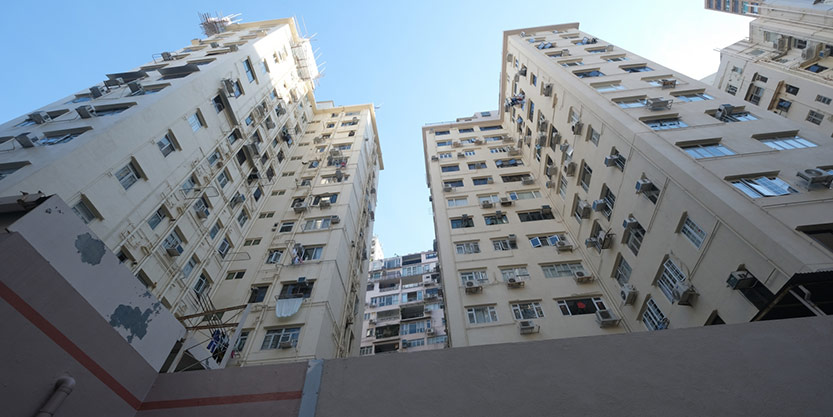 ---
JLL (NYSE: JLL) is a leading professional services firm that specializes in real estate and investment management. JLL shapes the future of real estate for a better world by using the most advanced technology to create rewarding opportunities, amazing spaces and sustainable real estate solutions for our clients, our people and our communities. JLL is a Fortune 500 company with annual revenue of $16.6 billion in 2020, operations in over 80 countries and a global workforce of more than 95,000 as of September 30, 2021. JLL is the brand name, and a registered trademark, of Jones Lang LaSalle Incorporated. For further information, visit jll.com.