文件
進入「交易室」即可查閱此物業的相關文件。
有關本物業的保密文件已上載於交易室以供查閱。要進入交易室,請登入您的帳戶。如尚未建立帳戶,請即建立您的帳戶。如有疑問,請查閱「常見問題」。
我接受保密協議
歡迎建立您的 Investor Centre 帳戶,儲存您的搜尋結果及設定投資偏好,儲存及分享投資機遇,查閱獨家文件及更多。如有疑問,請查閱<a href="#">「常見問題」。</a> 如想進入交易室,請提交申請予我們的物業顧問團隊批核。申請獲批核後,我們將會以電郵通知閣下。如有疑問,請查閱<a href="#">「常見問題」。</a> 您必須先簽署保密協議才可查閱上載於交易室內的專用文件。一經簽署保密協議,表示您同意及確認不會洩露及公開有關本物業的敏感資料。如有疑問,請查閱「常見問題」。
我接受保密協議
我接受保密協議
歡迎建立您的 Investor Centre 帳戶,儲存您的搜尋結果及設定投資偏好,儲存及分享投資機遇,查閱獨家文件及更多。如有疑問,請查閱<a href="#">「常見問題」。</a> 您必須先簽署保密協議才可查閱上載於交易室內的專用文件。一經簽署保密協議,表示您同意及確認不會洩露及公開有關本物業的敏感資料。如有疑問,請查閱「常見問題」。
特點
| | |
| --- | --- |
| 建築面積 總收入 | |
| Number of units | 32 |
物業簡介
JLL has been retained on an exclusive basis to arrange for the sale of 321 Lenox Avenue, a 6-story mixed-use elevator building located on the corner of Lenox Avenue and West 126th Street. Just steps from both Harlem's bustling West 125th Street corridor and the express subway station, 321 Lenox benefits from tremendous access to public transportation in one of NYC's most sought-after culinary destinations. While the neighborhood is known for its local institutions and historic architecture, an influx of large-scale development has transformed the area into a 24/7 hub for residents, professionals and tourists alike.
Comprised of approximately 23,750 square feet, the building is configured as 32 apartments and the Corner Social Bar & Restaurant, one of Harlem's most popular gathering places since opening in 2011. All of the apartments were deregulaed following a substantial rehabilitation of the property in 1986.
7 of the 32 apartments have been renovated within the past 18 months and are currently renting for an average of ~$49 PSF. The remaining 25 units have varying degrees of legacy finishes and are renting for an average of ~$42 PSF, representing a 16% discount to prevailing market rates. Upgrading the apartment finishes, converting the remaining studios to 1-bedrooms, adding amenities and completing cosmetic renovations of the common areas will allow purchasers to add value to the property and increase rents. All units have signed at least one new lease since COVID. A strong post-COVID rebound in rental rates will act as a tailwind for rent growth and serve to further boost value.
The retail tenant, Corner Social Bar & Restaurant, is a neighborhood staple in a retail corridor that consistently carries little to no vacancy. The popular eating and drinking establishment is located amongst a row of famed restaurants and bars including Sylvia's and the Red Rooster. Corner Social has performed well throughout the pandemic and is paid current on all of their rental obligations without any abatements. With twice the outdoor patio space than the majority of its competitors in the neighborhood, the bar and restaurant is well positioned to succeed in a post-pandemic world. The retail is leased through 2023 for approximately $119 PSF with 3% annual rent increases. On top of its residential and retail rents, the property also receives income from three Cell Towers located on the roof that pay a combined annual rent of $73,448.
Harlem's Lenox and 125th Street retail corridor has proven its resilience throughout the pandemic and even seen an influx of new, post-pandemic retail tenancies. Both Target and Trader Joe's have signed post-COVID leases for new store openings on 125th Street, illustrating the high level of confidence that corporate retailers have in the area's future as a thriving retail hub. Limited vacancy and new restaurant openings along Lenox up to 130th Street position the asset to benefit from a growing retail presence in the neighborhood.
The building is heated by a new gas-fired boiler and is sub metered for both gas and electric. A series of recent major building improvements include upgrades to the boiler, electrical systems, elevator and roof. As a result, the well-maintained offering requires little need for immediate capital expenditure.
321 Lenox will appeal to investors seeking strong submarket fundamentals and shelter from rent regulation. Coupled with the area's strong cultural ties, the unique mixed-use nature of the surrounding building stock will continue to drive demand for the foreseeable future. The property lies within an Opportunity Zone and is located outside of all Historic Districts. It will be sold on an as-is, where-is basis.
投資亮點
Curb Appeal
143' of wrap-around corner frontage on Lenox Avenue & West 126th Street. Anchored by Corner Social Restaurant & Bar, one of Harlem's most popular restaurants.
100 % Free Market
The entire building was deregulated pursuant to a Substantial Rehabilitation in 1986/1987 via DHCR order.
Location & Connectivity
Performing Retail in a Growing Retail Submarket
One block from the 125th Street subway station providing access to Midtown in under 20 minutes.
Outstanding Physical Real Estate
32 apartments and 1 retail unit totaling over 23,000 SF in an elevatored corner building.
Protected Light & Air
Ideal location at the intersection of a double wide avenue provides light and air in perpetuity to all apartments.
Well-suited 1031 Exchange Candidate
Prime 1031 exchange opportunity to defer capital gains taxes prior to the potential Biden/Harris tax plan changes.
Remaining Upside & Post-COVID Rental Rebound
321 Lenox is well positioned for a post-pandemic recovery. The next owner will benefit from a strong rebound in rents and have the ability to tap additional upside through unit and common area renovations.
Last Updated Date: 04 Oct 2021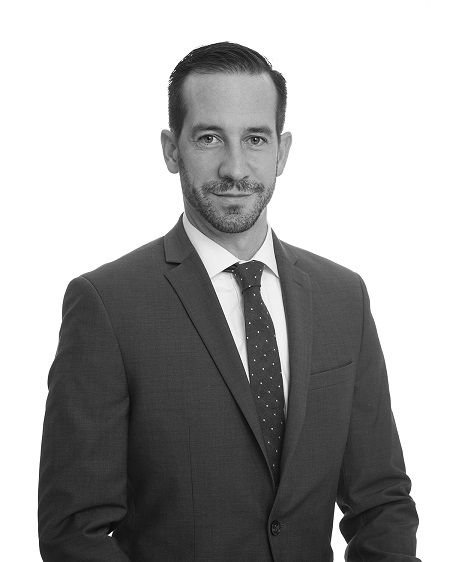 Hall Oster
Managing Director, Capital Markets
牌照號碼/資料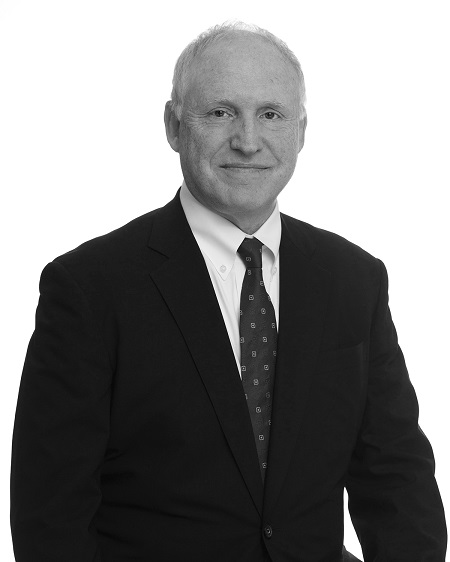 Paul Smadbeck
Managing Director, Capital Markets
牌照號碼/資料
Last Updated Date: 04 Oct 2021
查閱物業資料
11 East 76th Street
US - New York, NY
查閱物業資料
111 East 61st Street
US - New York, NY
查閱物業資料
10-17 Jackson Avenue
US - Long Island City, NY
查閱物業資料
The Addison
US - Brooklyn, NY
查閱物業資料
Everly
US - Largo, MD
查閱物業資料
510 east 85th Street
US - New York, NY
查閱物業資料
2647 Broadway
US - New York, NY
查閱物業資料
59-61 West 70th Street
US - New York, NY
查閱物業資料
237 West 72nd Street
US - New York, NY
查閱物業資料
52 West 88th Street
US - New York, NY
查閱物業資料
410 West 47th Street
US - New York, NY
查閱物業資料
One Shenton
SG - Singapore
查閱物業資料
Eden, 2 draycott park
SG - Singapore
查閱物業資料
Villa Oak
HK - Happy Valley
查閱物業資料
South Side Penthouse
HK - Repulse Bay
查閱物業資料
Penthouse in the City
HK - Wan Chai
查閱物業資料
776 Brunswick Street
AU - New Farm
查閱物業資料
119-121 Jonson Street
AU - Byron Bay
查閱物業資料
Scotts Highpark
SG - Singapore
查閱物業資料
Orchard View
SG - Singapore
查閱物業資料
The Twins
SG - Singapore
查閱物業資料
St Regis
SG - Singapore
查閱物業資料
Ascentia Sky
SG - Singapore
查閱物業資料
Nathan Suites
SG - Singapore
查閱物業資料
Hilltops
SG - Singapore
查閱物業資料
Holland Grove Road
SG - Singapore
查閱物業資料
257 Barkly Street, St Kilda
AU - St Kilda
查閱物業資料
61 Hunter Street
AU - Greenslopes
查閱物業資料
Lloyd Sixty Five
SG - Singapore