文件
進入「交易室」即可查閱此物業的相關文件。
有關本物業的保密文件已上載於交易室以供查閱。要進入交易室,請登入您的帳戶。如尚未建立帳戶,請即建立您的帳戶。如有疑問,請查閱「常見問題」。
我接受保密協議
歡迎建立您的 Investor Centre 帳戶,儲存您的搜尋結果及設定投資偏好,儲存及分享投資機遇,查閱獨家文件及更多。如有疑問,請查閱<a href="#">「常見問題」。</a> 如想進入交易室,請提交申請予我們的物業顧問團隊批核。申請獲批核後,我們將會以電郵通知閣下。如有疑問,請查閱<a href="#">「常見問題」。</a> 您必須先簽署保密協議才可查閱上載於交易室內的專用文件。一經簽署保密協議,表示您同意及確認不會洩露及公開有關本物業的敏感資料。如有疑問,請查閱「常見問題」。
我接受保密協議
我接受保密協議
歡迎建立您的 Investor Centre 帳戶,儲存您的搜尋結果及設定投資偏好,儲存及分享投資機遇,查閱獨家文件及更多。如有疑問,請查閱<a href="#">「常見問題」。</a> 您必須先簽署保密協議才可查閱上載於交易室內的專用文件。一經簽署保密協議,表示您同意及確認不會洩露及公開有關本物業的敏感資料。如有疑問,請查閱「常見問題」。
特點
| | |
| --- | --- |
| 建築面積 總收入 | |
| 土地面積 總收入 | () |
| Number of units | 116 |
物業簡介
Jones Lang LaSalle Americas, Inc. ("JLL"), a licensed real estate broker, has been retained on an exclusive basis to arrange the sale of The Verano & The Moderne (together, the "Properties"), a portfolio of two boutique luxury multifamily communities in the desirable city of Stamford, Fairfield County, CT. The Verano and The Moderne each comprise 58 units, totaling 116. Each building has high end appealing unit features such as granite countertops, stainless steel appliances, walk-in closets, bamboo flooring, in unit washer/dryer package, high ceilings, and energy-efficient appliances. The Properties are set apart from the competition by the first-class amenity package they provide, a rarity in boutique luxury buildings. The amenities including large screening rooms, roof decks with unobstructed views, grilling stations and pool tables, resident lounge with coffee bar, fitness center, covered/garage parking, and 24-hour emergency maintenance.
--
--
The premiere location of the Properties resonate with today's renter looking for an urban-suburban lifestyle. The Verano and The Moderne are ideally located in the most convenient and in demand locations within Stamford. They are within a short walk of Stamford's vibrant downtown restaurant row and retail shops and only a five minute drive from the Stamford Train Station providing direct access to Manhattan. Furthermore, with a location less than five minutes from Interstate 95 and Route 1, the Properties provide convenient access to other employment hubs within Fairfield County, Westchester County, and the greater New York Metro area.
--
--
Stamford has become one of the most dynamic markets in the New York Metropolitan area and the go to market for renters exiting New York City. The city consists of a large, well-educated population with average household income of $144,697. In addition, a majority of the population have white collar occupations and are renters.
--
--
The Properties offer a unique opportunity to acquire two stabilized mid-rise apartment communities in the heart of the prospering downtown Stamford market.
--
--
Drew Saunders | T: 203-705-2265 | E: drew.saunders@am.jll.com | CT License # 0759251 
投資亮點
State-of-the-Art Unit Features & Luxurious Amenity Package
The Verano and The Moderne have one-of-a-kind amenities and unit features. The Properties stand out from their competition by offering high-quality unit finishes as well as an impressive amenity package, which residents consistently emphasize as their reason for choosing to live at these desired locations.
--
--
Luxurious Amenity Package
• Screening Room
• Roof Deck
• Lounge/Coffee Bar
• Elevator
• Fitness Center
• Covered/Garage Parking
• Resident Lounge
• Controlled Access and 24-Hour Emergency Maintenance
• Pet Friendly
--
--
Unit Features
• Granite Countertops
• Stainless Steel Appliances
• Walk-In Closets
• In-Unit Washer & Dryer
• Updated Bathroom Cabinetry
• Bamboo/Hardwood Flooring
• High Ceilings
• Central Air Conditioning
• Security Alarm
• Energy Efficient Appliances
--
--
Transit-Oriented and Premiere Location 
• The Properties are approximately one mile from the Stamford Train Station, which provides direct access to New York City in less than one hour via the Metro North Railroad and Amtrak.
• Conveniently located less than one mile from Interstate 95 and Route 1, and in close proximity to Interstate 287, Route 7, and the Merritt Parkway (Route 15). 
• Well positioned nearby several other suburban employment hubs such as Greenwich, White Plains, Norwalk and the greater Westchester/Fairfield County market.
• Located in Downtown Stamford, a close walk to an abundance of dining, retail, and entertainment options.
--
--
Strong Market Trends
• The Property's immediate submarket offers favorable rent growth and vacancy fundamentals, as market rents have steadily increased year-over-year. Since 2015, market rents have grown 16% and over the last two years vacancy rates have hovered between 4% - 5%.
• Since 2018, approximately 36 buildings have been delivered to the Stamford submarket, amounting to 4,288 units, showcasing the demand and the desirability of the location.
• At an average free market rental rate of $2,447 per unit ($2.71 PSF), The Verano and The Moderne offer renters an attractive alternative to the New York City Financial District ($5.24 PSF), Jersey City Waterfront ($3.35 PSF), Williamsburg ($4.80 PSF) and Long Island City ($4.42 PSF). 
--
--
Affluent Demographics 
• Stamford has a densely populated, educated, and affluent work force, consisting of 136,450 people, boasting an average household income of $144,697 and a median age of 38.7.
• 50% of the population have a bachelor's degree or higher, resulting in 67% of the population having white collar occupations.
• Since 2010, the population has grown 17% and during that same time period the number of households increased by 10%, demonstrating the growth of the area. 
• Several nationally recognized companies are within walking distance of The Verano and The Moderne including KPMG, WWE, Price Waterhouse Coopers, Northern Trust, Indeed, Harman International Industries, Inc. and Charter Communications.
Last Updated Date: 19 Oct 2021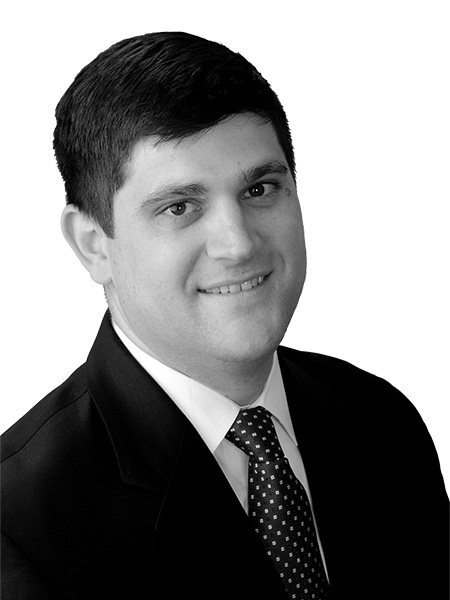 Stephen A. Simonelli
Managing Director, Capital Markets
牌照號碼/資料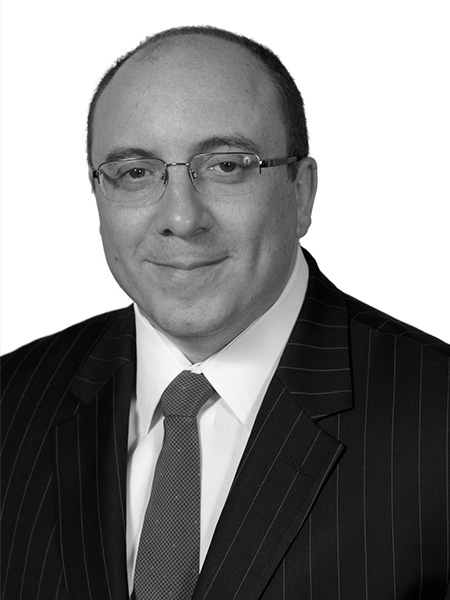 Jose Cruz
Senior Managing Director, New Jersey Office Co-Head
牌照號碼/資料
Last Updated Date: 19 Oct 2021
查閱物業資料
370 Lenox Avenue
US - New York, NY
查閱物業資料
740 West End Avenue - For Sale
US - New York, NY
查閱物業資料
98 Riverside Dr
US - New York, NY
查閱物業資料
243 East 60th St
US - New York, NY
查閱物業資料
JT Tai - 246 East 46th Street - 959-961 Second Avenue
US - New York, NY
查閱物業資料
$7.6 Million Non-Performing Mixed-Use Loan
US - Brooklyn, NY
查閱物業資料
247N7
US - Brooklyn, NY
查閱物業資料
194 Third Avenue
US - New York, NY
查閱物業資料
Arabella 101
US - New York, NY
查閱物業資料
JT Tai - 17 East 70th Street
US - New York, NY
查閱物業資料
JT Tai - 18 East 67th Street
US - New York, NY
查閱物業資料
The Clinton Grand
US - Brooklyn, NY
查閱物業資料
22 Chapel Street - Sale
US - Brooklyn, NY
查閱物業資料
840 Fulton Street
US - Brooklyn, NY
查閱物業資料
80 DKLB
US - Brooklyn, NY
查閱物業資料
AM Smoke Test Sprint 21.3 KB Sales
US - Test, CA
查閱物業資料
Afton Park
US - Philadelphia, PA
查閱物業資料
Mt. Airy Portfolio
US - Philadelphia, PA
查閱物業資料
Carlton Park Apartments
US - Philadelphia, PA
查閱物業資料
The Cynwyd Apartments
US - Bala Cynwyd, PA
查閱物業資料
Legacy at Drexel Arms
US - Philadelphia, PA
查閱物業資料
Maybrook Apartments
US - Wynnewood, PA
查閱物業資料
Skye 750
US - King of Prussia, PA
查閱物業資料
Elk Meadows & Christiana Pointe
US - Elkton, MD
查閱物業資料
Camden Russett 2021
US - Laurel, MD
查閱物業資料
Beacon Row Townhouses
US - South Burlington, VT
查閱物業資料
The Colonel
US - Washington, DC
查閱物業資料
Columbia Crossing - Arlington, VA
US - Arlington, VA
查閱物業資料
138 East 38th Street
US - New York, NY