文件
進入「交易室」即可查閱此物業的相關文件。
有關本物業的保密文件已上載於交易室以供查閱。要進入交易室,請登入您的帳戶。如尚未建立帳戶,請即建立您的帳戶。如有疑問,請查閱「常見問題」。
我接受保密協議
歡迎建立您的 Investor Centre 帳戶,儲存您的搜尋結果及設定投資偏好,儲存及分享投資機遇,查閱獨家文件及更多。如有疑問,請查閱<a href="#">「常見問題」。</a> 如想進入交易室,請提交申請予我們的物業顧問團隊批核。申請獲批核後,我們將會以電郵通知閣下。如有疑問,請查閱<a href="#">「常見問題」。</a> 您必須先簽署保密協議才可查閱上載於交易室內的專用文件。一經簽署保密協議,表示您同意及確認不會洩露及公開有關本物業的敏感資料。如有疑問,請查閱「常見問題」。
我接受保密協議
我接受保密協議
歡迎建立您的 Investor Centre 帳戶,儲存您的搜尋結果及設定投資偏好,儲存及分享投資機遇,查閱獨家文件及更多。如有疑問,請查閱<a href="#">「常見問題」。</a> 您必須先簽署保密協議才可查閱上載於交易室內的專用文件。一經簽署保密協議,表示您同意及確認不會洩露及公開有關本物業的敏感資料。如有疑問,請查閱「常見問題」。
物業簡介
Location - The property has frontage along the south side of Swann Avenue, the west side of the new Oakville Street and the north side of Fannon Street, and is situated just west of the signalized intersection of Swann Avenue and Richmond Highway (Route 1) and also just west of the future signalized intersection of Fannon Street and Richmond Highway (Route 1)in Alexandria, Virginia.
Acres - +/- 1.60 acres/69,585 square feet (subject to final subdivision)
Traffic Count - +/- 46,600 VPD
Utilities - Water is provided by Virginia American Water and sewer service is provided by Alexandria Renew Enterprises. Electricity is provided by Dominion Virginia.
Year Built - The building was originally constructed in 1949 and was converted to a self storage facility in 1989.
Construction Detail - The facility is comprised of a single three-story building. The foundation is reinforced concrete slab on grade. The supporting structure is steel framing supporting metal wall construction.
Elevator Detail - The facility has two elevators with a capacity of 4,000 pounds.
Apartment - There is no apartment at the facility.
Climate Controlled - There are no operating climate controlled units at the property presently. The third floor of the building was previously climate controlled; however, the HVAC system is currently inoperable (repairs delayed pending renovation).
Features and Amenities - The facility has 24-hour video surveillance, interior units, drive-up units (dock high) and elevator access to upper floors.
Management - The property is professionally managed by Self Storage Plus.
Software - The facility uses Sitelink software for the management of tenants. 
Security - The facility is equipped with a 24-hour video surveillance system.
Operation Hours - Office - Monday through Friday - 9:30 am to 6:00 pm; Saturday – 9:00 am to 5:00 pm; Sunday - 10:00 pm to 4:00 pm. 
Operation Hours - Access - Monday through Sunday - 6:00 am to 10:00 pm
投資亮點
Thriving Alexandria, Virginia Submarket – Oakville Self Storage is strategically located in the path of National Landing, Northern Virginia's fastest growing submarket, which includes the new headquarters of one of the world's largest tech companies and Virginia Tech's Innovation Campus. The surrounding area also encompasses Crystal City, Pentagon City and Potomac Yard, as well as Ronald Reagan Washington National Airport and the Pentagon. The property is located adjacent to Richmond Highway (Route 1), and within walking distance of the future Potomac Yard metro station (projected to open in Spring 2022), both of which will provide convenient and direct public transit and vehicular access to all of Northern Virginia and Washington, DC. The location benefits from a cohesive mix of major employers, higher education, transportation, high quality housing opportunities in some of the most sought-after neighborhoods in the Washington DC Metro Area (Del Ray and Old Town) and lifestyle amenities (restaurants, bars, shopping). The site is perfectly positioned between the major employment drivers of Crystal City/Pentagon City/National Landing to the North and the thriving King Street/Carlyle District to the South.
Oakville Triangle Redevelopment – Oakville Self Storage is situated in the center of Oakville Triangle, a planned one million square foot mixed-use redevelopment which includes Class A residential (multifamily and townhomes), retail and healthcare properties.
Scarce, One-Of-A-Kind Self Storage Redevelopment Opportunity – The self storage market within a three-mile radius of the subject property is significantly undersupplied, with approximately 4.5 square feet of existing self storage space per person (national average is 5.4 square feet of self storage space per person). New self storage development in Alexandria is nearly impossible due to stringent municipal development restrictions, prohibitively high land prices and a lack of available potential self storage development sites, which will permanently limit the threat of new competition. At the same time, the population and commercial vibrancy of the area is growing, which will further exacerbate the shortage of self-storage options.
The subject property's average street rates are currently (pre-renovation) over $21 per square foot and rates for several of its standard unit types are well over 25% below market. The property currently lacks operational climate controlled units, the rehabilitation and addition of which would significantly increase its revenue potential. The facility is being offered on the condition that the purchaser will renovate the self storage facility to modern standards to complement the surrounding Oakville Triangle redevelopment. The purchaser's renovation will completely reposition the property allowing it to increase its market share and achieve rental rates that are consistent with competing Class A self storage properties, with the benefit of in-place cash flow during the renovation process. The seller assumes that the purchaser will minimally perform the following upgrades:
·       New management and customer service office attached to the facility
·       Interior and exterior renovation
·       Roof replacement
·       HVAC overhaul and expansion to 100% climate-controlled units
·       Elevator upgrades
Excellent Demographics – There are approximately 27,700 residents within a one-mile radius and approximately 189,200 residents within a three-mile radius of Oakville Self Storage. The average household income within a one-mile radius of the property exceeds $177,000 per year.
Residential Development – There are over 15,000 new multifamily residential units which are either planned or currently under construction within three-miles of Oakville Self Storage.
As a result of the thriving nearby employment drivers, undersupply of current self storage options, ideal demographics and complete lack of available development sites in surrounding submarkets, this location is unmatched throughout the Mid-Atlantic region. This offering affords investors an opportunity to capitalize on the upcoming employment and population boom while fulfilling a critical need in a premier location that is poised for exponential growth.
Last Updated Date: 05 Aug 2021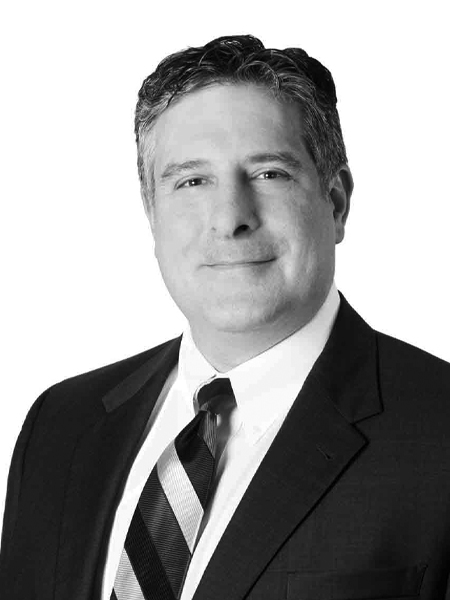 Steve Mellon
Managing Director, Capital Markets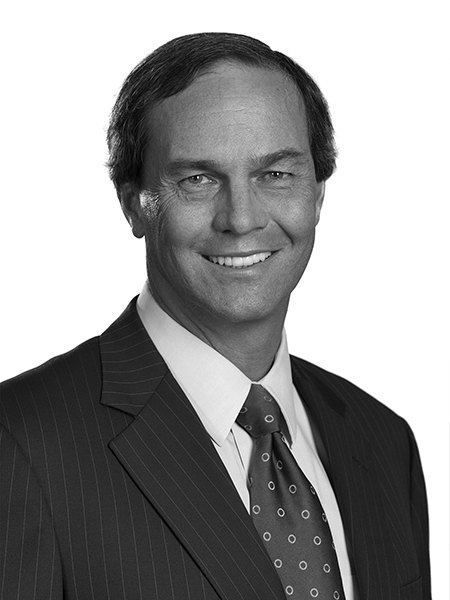 Bruce Strasburg
Senior Managing Director, Capital Markets
牌照號碼/資料
DC-SP74953
MD-316086
VA-0225026468
Last Updated Date: 05 Aug 2021
查閱物業資料
Fishtown Self Storage
US - Philadelphia, PA
查閱物業資料
$100 Million CRE Performing and NPL Loan Portfolio
US - Various, NY
查閱物業資料
Mount Vernon Self Storage
US - Mount Vernon, NY
查閱物業資料
90 Barber Ave
US - Worcester, MA
查閱物業資料
Wawa Parking Area - Drexel Hill, PA
US - Drexel Hill, PA
查閱物業資料
Bramwell Station
AU - Shelburne
查閱物業資料
Row of Heritage Shoplots (Jalan Krian)
MY - George Town
查閱物業資料
Broadmere
AU - Mcarthur
查閱物業資料
Chase PK. Garage - 150 SE 2nd Ave
US - Miami, FL
查閱物業資料
Six Property Self Storage Portfolio
US - Jacksonville, FL
查閱物業資料
Aptum Technologies - Doral, FL
US - Doral, FL
查閱物業資料
Prien Lake Charles Storage
US - Lake Charles, LA
查閱物業資料
Standalone Building at Sultan Iskandar Muda
ID - South Jakarta
查閱物業資料
Discovery Collection
US - San Diego, CA
查閱物業資料
2 Adjoining 3.5 Storey Heritage Shoplots
MY - Kuala Lumpur
查閱物業資料
ATWATER - Two New En Bloc Office Towers
MY - Selangor
查閱物業資料
6650 Nancy Ridge Drive
US - San Diego, CA
查閱物業資料
Storit! Self Storage
US - Groves, TX
查閱物業資料
Central Self Storage
US - Chandler, AZ
查閱物業資料
Double Storey Pre-war Shophouse
MY - George Town